Facilities Support Services
Power Washing
Porter Service
Debris Removal
Tenant move in/move out
Refresh Painting
Asphalt Repair
Concrete Repair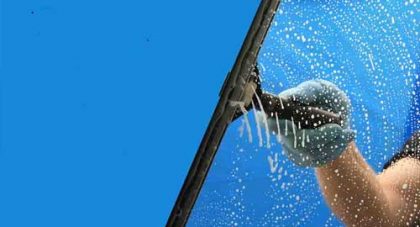 Dirt and build up quickly ruins the appearance of buildings and can also lead to costly damages down the road. Power pressure washing is the most economical way to efficiently clean the exterior of buildings, sidewalks and pavement. At Piedmont Property Services, Inc., we provide comprehensive retail, industrial, and commercial pressure washing services to bring the life back to your investments. 
We use a heat-assisted pressure washer with a water temperature that reaches 200 degrees Fahrenheit and has 3000 psi. This outstanding combination is ready to tackle even the toughest of industrial-size messes.
Choose our power pressure washing service to give your retail or commercial location a face lift today.
Sometimes keeping your property clean isn't just a matter of sweeping every night. When you want to maximize the image and cleanliness of your property, we suggest utilizing our day porter service.
Let's face it, even when we sweep every night, all the material we pick up has been there for up to 24-hours. Some of our clients want any thrown debris removed as quickly as possible.
When you have our day porter service, you can be assured that litter won't be there long. If you'd like a quote on our constant upkeep services, let us know. We'll provide you with a free professional assessment of your needs and a quote for services, whether just on weekends or for every day of the week.
Day Porter services consist of a staff of one or more trained individuals that function as a daytime cleaning service. Day Porters can provide vital services that keep your building running smoothly, such as:
Lobby maintenance and Clean up
Office cleaning and Trash Removal
Common area bathrooms, Trash Removal and Mirror Cleaning
HOA Pool areas (patios, furniture and BBQ's), 

Gyms & Clubhouses

Managing Entry Locks and Keys
Cleaning windows and wiping windowsills 
Brushing away spider webs and the finer details of a vacant property
One of the primary drivers of commercial property market value is a fresh coat of paint. We understand the value in bringing a commercial property back to the market and renting it as soon as possible.
Our Paint Refresh services, along with our day porter services, are the quickest way to bring your property back to market and secure a tenant as soon as possible.
Contact us today to discuss your vacant property refresh and all the services we offer to close the next deal, quickly.
Asphalt & Concrete Repair
Pavement that needs patching is a safety issue for pedestrians, negatively affects your property's appearance and more. If you have potholes in your pavement, cracked curbline areas, etc., it is imperative they be fixed quickly. Not only is patching more expensive the longer the holes are left, but they are dangerous for pedestrians.
Since pavement sweeping requires a good seal between the air sweeper's sealing system and the pavement, your parking area cannot be kept as clean when their are potholes in the pavement. Further, the loose gravel will get tracked into your interior floor spaces, which will quickly increase the wear on those surfaces, as well.  Contact us for Asphalt and Concrete Repair today!
Cleaning after a tenant departure for a full vacancy clean-out, papering windows, changing door locks, washing windows, cleaning restrooms, boarding broken windows and doors, wiping window sills and replacement of ceiling tiles. We can open vacant properties for review or for your specialty maintenance vendors.
Never be worried about what your property is going to look like when you arrive to show it to someone important. Our Day Porter services will keep your property clean and ready. We even take care of the simple things like sweeping the spider webs away, picking up loose litter, cleaning up the flowerbeds and keeping them looking fresh.
We specialize in all forms of professional power sweeping services from retail parking lot sweeping to construction zone track out and stormwater pollution prevention planning.
When it comes to keeping your property clean and presentable, we go the extra mile with landscape reclamation and grounds keeping services to meet all the needs of your property.
The ultimate touch is the care we give to your property when you need pressure washing, window washing and even tenant move in/move out services. We can be there when you are simply too busy.
Associated with Excellence