Landscape Reclamation
Debris Removal
Lawn Care
Seasonal Maintenance
Landscape Maintenance
Grounds Keeping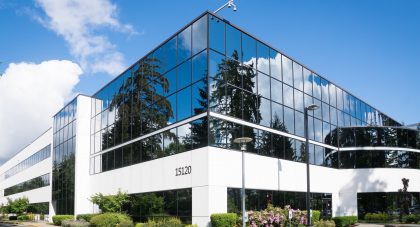 The landscaping consultants at Piedmont Property Services, Inc. can test your lawn to see what additives are needed for proper growth. They'll also give professional advice about the types of seed available, including Bermuda, Zoysia, Tall Fescue, Bluegrass, Centipedegrass, and Ryegrass.
The best looking lawns receive care year-round. Piedmont Property Services, Inc. can put your lawn on a maintenance schedule, removing leaves, applying pre-emergents and fertilizer at the proper times, and keeping the lawn at its optimal height throughout the growing season. Contact us today for a complimentary consultation.
Commercial properties are often a magnet for dropped off items. Like it or not, sooner or later they'll show up. We can remove the items for you and transport them to a proper disposal location quickly and easily keeping your property clean and safe.
In some instances a tenant set out process will need to be scheduled when eviction proceedings have been legally granted and items have been left behind.  Timing is important and you must be prepared for large items. We provide the services you need.
Let Piedmont Property Services, Inc.  keep your residential and commercial lawns beautiful year-round. Our consultants understand the necessary on-going requirements. We can take all the burden off you by putting your lawn care on a maintenance schedule. We'll think about it and get it done so you don't have to.
Lawn Care is more than just cutting grass.  We monitor for weeding requirements, provide seeding and fertilization when needed,  We even handle Turf Maintenance and Soil Aeration.
Contact Piedmont Property Services, Inc. for the ultimate in Lawn Care services.
Piedmont Property Services, Inc. is your leader in seasonal lawn care maintenance. We handle adjustments in water schedules for proper water for the local weather and seasons.  We perform aeration at the correct time of year. We seed and fertilize at the optimum time for best results. We know when to mulch and when to plant for seasonal performance of your best lawn to date!
Summer's higher temperatures and lower rainfall causes cool-season grasses to slow down or even go dormant during extreme heat or drought. But warm-season lawn grasses thrive during summer heat and enjoy their peak growth time. With the advent of cooler temperatures and falling autumn leaves, cool-season lawn grasses launch into their most active period of growth. Warm-season grasses slow down and begin to go dormant. We have your covered for Winter and Spring too.
The landscape consultants at Piedmont Property Services, Inc. can pull all these elements together for you and create a gorgeous landscape.
Every morning when you leave your house , when you arrive at your office with manicured grounds and every evening when you return, you'll be greeted by beauty. A nicely landscaped lawn can serve as an oasis for you, your clients, your family, friends and neighbors. A perfectly landscaped lawn can make the difference in how many statistical visitors to your commercial property become customers or clients.
Contact us today for a complimentary consultation.
We provide grounds keeping for many commercial properties. Complete grounds keeping services include regular property visits to maintain plants, mulch, lawn care, landscaping, trash, clean up, curb trimming, lighting and over all seasonal maintenance of the property.
This level of service will ensure your property looks it's best year round.  Providing the best customer experience for your potential clients and site visitors.  
First impressions are everything and we make sure the first impression anyone has of your property is the best impression possible.
We specialize in all forms of professional power sweeping services from retail parking lot sweeping to construction zone track out and stormwater pollution prevention planning.
When it comes to keeping your property clean and presentable, we go the extra mile with landscape reclamation and grounds keeping services to meet all the needs of your property.
The ultimate touch is the care we give to your property when you need pressure washing, window washing and even tenant move in/move out services. We can be there when you are simply too busy.
Associated with Excellence